QAnon – Senate was the Key, HOUSE was the Bait, FISA Brings the HOUSE Down
Q Posts 2442-2460  November 7, 2018
Now that Midterm Elections are over, we can move on with the MISSION!  
If you jumped out of the foxhole JUMP BACK IN and FIGHT!
This is WAR.  This is information warfare.  Disinformation is necessary and there are moves and countermoves.  We caught wind of the counter moves with the resignation of Jeff Sessions.  My inbox blew up with:  TRUST SESSIONS??? WHAT'S GOING ON KATIE G?  
Here is my thread on Twitter about it:
Are you prepared for WAR? Do you understand information warfare? If you don't please GET OUT OF MY FOXHOLE. After all this time, do you not understand Q and

@Potus

MUST conduct disinformation campaigns to hit their targets! This is a military OPERATION!!!!!!!!!

pic.twitter.com/cDI3itIJRb

— 🤨Citizens Investigative Report😎 (@CitizensIReport) November 7, 2018
— Addrian 🇺🇸 💋 (@AddrianStorm) November 6, 2018
DECLAS of FISA BRINGS DOWN THE HOUSE!
PRO = PRO TRUMP or PRO MAJORITY as you will see in future posts…
Tremendous success tonight. Thank you to all!

— Donald J. Trump (@realDonaldTrump) November 7, 2018
Washington, D.C. – Today, House Judiciary Committee Chairman Bob Goodlatte (R-Va.) and House Oversight and Government Reform Committee Chairman Trey Gowdy (R-S.C.) released the following statement after reaching an agreement with Department of Justice (DOJ) Assistant Attorney General Stephen E. Boyd and United States Attorney John Lausch to review and obtain documents and information pursuant […]
Q's future post proves Potus Past Tweet
Then this morning we hear this news:
Yes, he did! This is set to the right time for you:
….We thank Attorney General Jeff Sessions for his service, and wish him well! A permanent replacement will be nominated at a later date.

— Donald J. Trump (@realDonaldTrump) November 7, 2018
They Really DO TRY!  The Senate was the Key and they told us for months that "FISA WILL BRING DOWN THE HOUSE".   The House of Representatives!
Senate Democratic leader Chuck Schumer said on Wednesday that acting Attorney General Matthew Whitaker, who was appointed by President Donald Trump after he fired Jeff Sessions, should recuse himself from oversight of the Russia probe.
At first, I was thinking that perhaps Ezra would replace Whitaker, but he is not an attorney, at least that I know of. But he would be a good replacement for Dan Coates, DNI chief. But in the context here, it is almost hinting Justice Dept. This will be interesting to watch.
I get mixed answers on whether an AG must be a lawyer or not. Most say NO, and some say there are no regulations addressing this but that they would have a hard time being confirmed by the Senate if not. Stay tuned….
I know many speculate about Trey Gowdy taking this position and I tend to think he won't, but we never know until that time. Stay tuned on that one as well.
What is important, is that the name Ezra Cohen-Watnick was brought up AGAIN! He is the current National Security Advisor to the Attorney General and is a protege of Mike Flynn.
Cohen-Watnick gained a Bachelor of Arts degree from the University of Pennsylvania in 2008 and then reportedly worked for the Office of Naval Intelligence after graduation. Before joining the White House, Cohen-Watnick worked for the Defense Intelligence Agency (DIA), beginning in 2010, where he served in Miami, Haiti, Virginia and Afghanistan.
Fun Fact…today is the Anniversary of Red October in 1917!!

— 🇺🇸Jennifer🇺🇸 (@supermom43207) November 7, 2018
Q has been telling us the "date" of when all this would occur for MONTHS! RED/RED
An August 2017 memo disclosed in court by special counsel Robert Mueller. The memo, drafted by Deputy Attorney General Rod Rosenstein, authorized the investigation of Paul Manafort for his…
Anyone who attempts to interfere with or obstruct the Mueller inquiry must be held accountable. This is a red line. We are a nation of laws and norms not subject to the self interested actions of one man.

— Eric Holder (@EricHolder) November 7, 2018
— Jim Hoft (@gatewaypundit) November 8, 2018
In firing Jeff Sessions, Donald Trump has crossed a red line and started a constitutional crisis. We are activating our rapid-response network, launching mass protests nationwide TOMORROW (11/8) at 5pm local time.

Sign up now to find a protest near you: https://t.co/RAfE4MYSz4 pic.twitter.com/NEY5spFyRB

— Public Citizen (@Public_Citizen) November 7, 2018
BREAKING: Grassroots activists around the country are gathering for rapid-response protests THURSDAY, default 5pm local time (but check event posts for local details), given news of

#Sessions

's firing. This is a red line crossed, an attack on rule of law.

https://t.co/Lh9J0PfEiC

— Anna Galland (@annagalland) November 7, 2018
— Democratic Coalition (@TheDemCoalition) November 8, 2018
Martial law can be used by governments to enforce their rule over the public. Such incidents may occur after a coup d'état ( Thailand in 2006 and 2014, and Egypt in 2013); when threatened by popular protest (China, Tiananmen Square protests of 1989, 2009's Iranian Green Movement that led to the takeover by Revolutionary Guards); to suppress political opposition (Poland in 1981); or to stabilize insurrections or perceived insurrections (Canada, The October Crisis of 1970).
The Posse Comitatus Act is a United States federal law ( 18 U.S.C. § 1385, original at 20 Stat. 152) signed on June 18, 1878 by President Rutherford B. Hayes. The purpose of the act – in concert with the Insurrection Act of 1807 – is to limit the powers of the federal government in using federal military personnel to enforce domestic policies within the United States.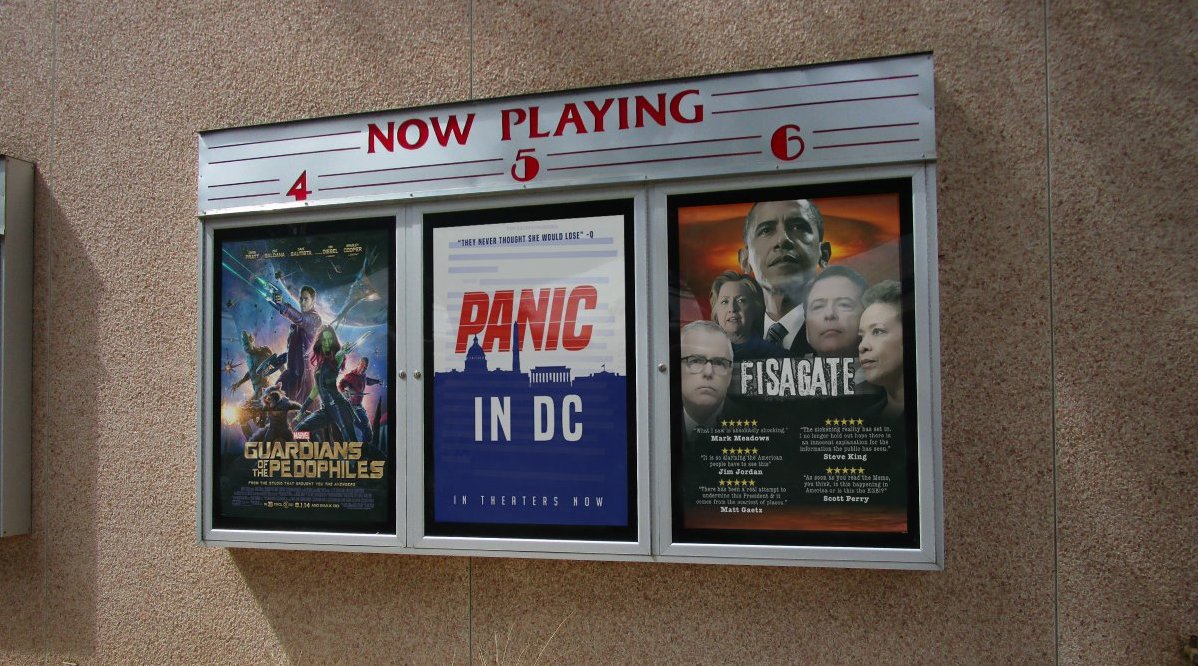 WOW, GUYS!  Get your Popcorn
2018 WILL BE GLORIOUS – QAnon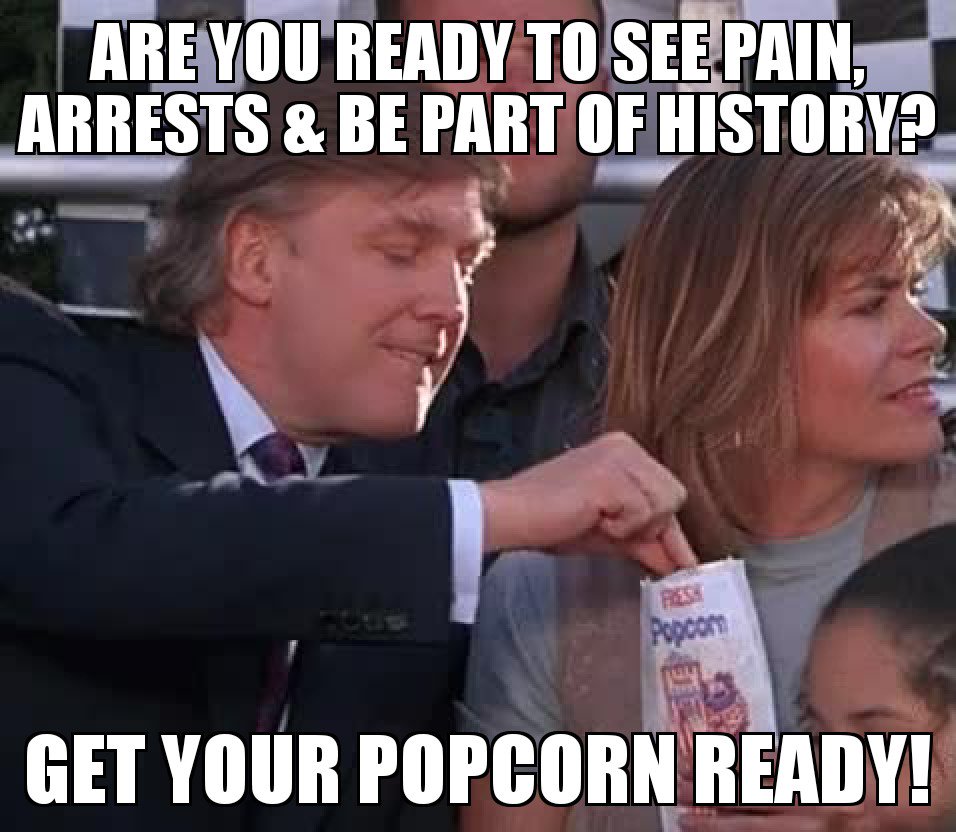 Let us remember that we must not get carried away about 11.11.  This is one Anons opinion.  Please remember we are in an INFORMATION WAR and we must remain vigilant in understanding that MIS and DISINFORMATION IS NECESSARY~
LOVE YOU ALL, and thanks for reading and watching!
If you enjoy my work and would like to support me, here are the links.  Thank you so much to all of my supporters.  WWG1WGA!
Join Patreon for $5 or more per month and get access to my private discord as a reward!